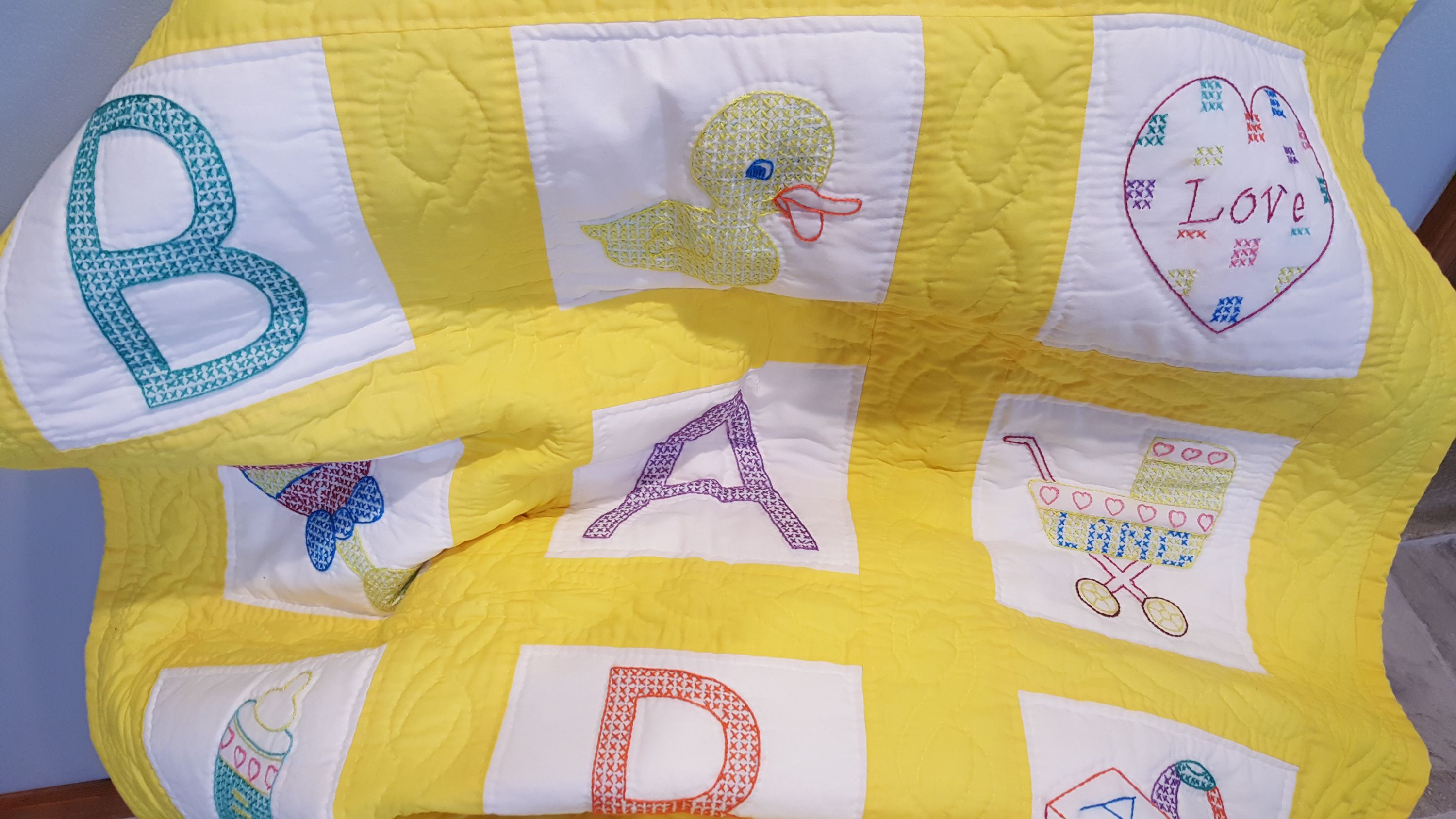 Welcome to the Iredell County Chapter of Project Linus, also serving Alexander, Wilkes, Yadkin, Davie and Davidson counties. Since launching in March 2017, we have delivered over 650 blankets to children in need in our community. Thank you, Blanketeers!

Check out the latest news in The Blanket Beacon for November 2018. Lots of great stories about how Project Linus blankets are making a difference in communities around the country.

Thank You Walmart for your financial support through your Community Grants program.

We are in need of blankets as well as agencies who serve children to accept our blankets. If you would like to be a blanketeer or host a Make A Blanket event for your group, or know of a local agency who could benefit from our blankets, please contact us.
Launched in December 1995, Project Linus has grown to over 400 chapters nationwide and donated over 7,241,450 blankets to children across the country. The Iredell County Chapter of Project Linus was established in early 2017 to provide blankets to traumatized children in Iredell County and to provide a fun, rewarding service opportunity for people who enjoy making life a bit more cheerful for children in need in our community.

Project Linus was named after the adorable security blanket-toting character from the Peanuts(c) comic strip. Creator Charles Schultz was aware of our efforts and was delighted to have Linus inspire blanket makers to help comfort children in need. "The best kind of sleep under heaven above, is under a blanket handmade with love."
You can help by becoming a blanketeer, donating materials to make blankets, hosting a Make A Blanket Day, or making a monetary tax-deductible donation. Are you ready to "Get Involved" ?