Blanket Guidelines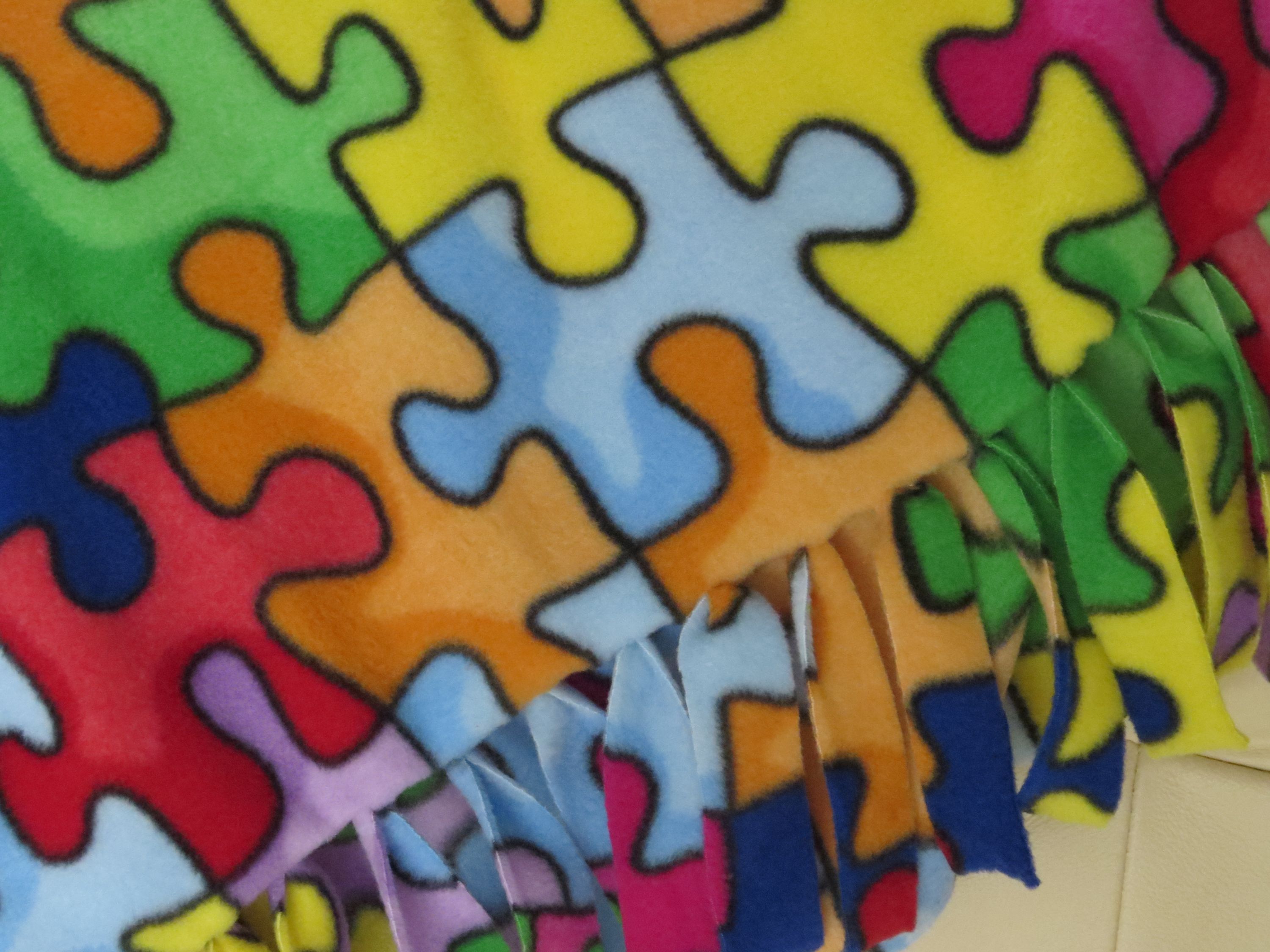 Project Linus donates blankets to children, infants through teens. Many sizes are appropriate depending on chapter need. For example, blankets could be as small as 36" X 36." The majority of Project Linus blankets are about 54" X 60" (1 1/2 yards fleece). Blankets could be as large as twin size for teens.
New, Handmade, Washable (do not use wool) / Dryable.
Suitable Materials: 100% cotton fabric, polar/anti-pill fleece, or washable acrylic yarn.
Made in infant, child or teen friendly colors.
No attachments (charms, ribbons, beads, pins, etc.), no animal fiber, no cigarette smell accepted.
Remember that these blankets should be colorful, cheerful, and cuddly.
Recommended SIZES (measurements are approximate)
30" x 30" for preemie blankets
36" x 36" for infant-baby-toddler blankets
36" x 42" or 45" for grade school children
45" or 54" x 60" and larger for teens to 17 years old

Teen-sized blankets - should be at least 2 yards in length and since polar/anti-pill fleece is usually 60" wide, a 2-yard piece of fleece makes a nice blanket for a teenager. Remember that a big blanket will fit all sizes of kids, a small blanket will fit only the little kids.
Blankets of any size will be accepted, because kids come in all different sizes!
Fleece Blanket Requirements:
PLEASE follow these directions, to ensure we deliver nice, cuddly, cheerful blankets to children.

For easy to follow instructions on making a no-sew fleece blanket, see below for tied knot and flat pull through fringe. For other ways to fringe a blanket, watch this video.
When picking fleece, buy polar or glacier or plush anti-pill fleece. Do not buy the flimsy or lined or sweatshirt fleece. Remember that these blankets may be distributed to older children. Please make sure that the print is age appropriate.
All fleece should be cut the full width of the fabric and at least 1-1/2 to 2 yds. in length.
Square your fleece so it is not longer on one side than the other. Single thickness blankets work best for our warm climate.
Cut off all of the selvage edges. This is the two sides that the manufacturer puts their name on and the opposite side. There will be little holes punched into the sides of the fleece. This must all be cut off. It may be as much as 6" from the edge depending on the piece.
Fleece should be finished on all 4 sides by any of the following methods only. It can be serged, blanket stitched, crocheted or fringed. If fringed, it should be cut 5" long and 1" wide and finished by either the tied-knot method (pattern) or the flat pull-thru method (pattern).
Fringe should be clean cut with no jagged edges. This is accomplished by using very sharp scissors or rotary cutter. It may not be able to be accomplished by young children.
Finished blankets should be checked for pet hair, smoke and any strong odors.
Lastly, we want all ages and groups to have fun working with the very, versatile fleece but Project Linus has become one of the top children charities in the country because of our strict quality control. We want to continue this wonderful partnership with our local hospitals and child-advocacy agencies so following these guidelines is very important. If you have questions, feel free to contact the Chapter Coordinator.